Stockton's Buddhist Temple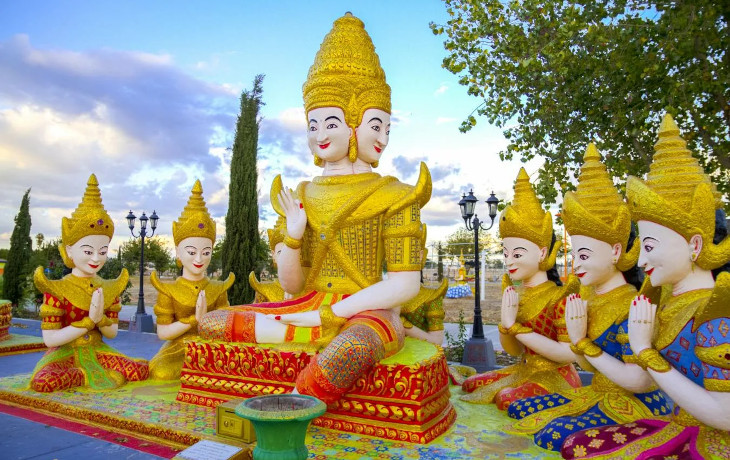 The Stockton Cambodian Buddhist Temple (Wat Dhammararam) is an active temple that has more than 90 huge colorful statues inlaid with precious stones that celebrate the life and history of the Cambodian Buddha. It's hard to believe without seeing with your own eyes… but the temple has a 15 meters long reclining Buddha statue. This place also hosts the annual Cambodian New Year celebration every April.
Along the eastern part of the temple, there are many statues of goddesses, including the Four-Faced Goddess (whose faces symbolize Mercy, Happiness, Kindness and Peace), the Goddess of Nature and the Goddess of the Earth.