Hilton Stockton: maximum comfort for leisure and business travelers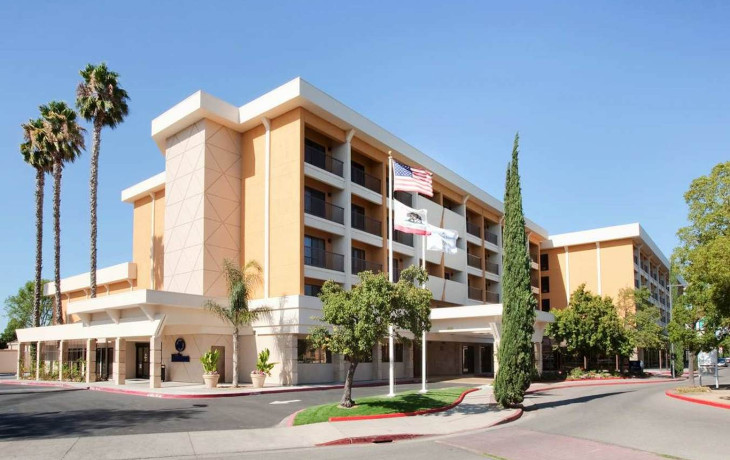 If you are looking for a place to stay in Stockton, California, the best choice is the Hilton Stockton Hotel. It has its own restaurant specializing in national cuisine, an outdoor pool, a gym with exercise equipment, a conference room, and a gift shop. Business center services are also available. The hotel offers cable TV and free Wi-Fi.
In addition, each room has a modern TV, a hot tub, a hairdryer, coffee-making facilities, a work desk and a cozy seating area. Guests can also use an ATM if they need cash. The hotel is located just a short walk from Quail Lake. Other places to visit include the Bob Hope Theater and the Haggin Museum, both 6.4 km away from the hotel, and the oldest university on the coast, University of the Pacific, located 3.2 km away from the hotel.