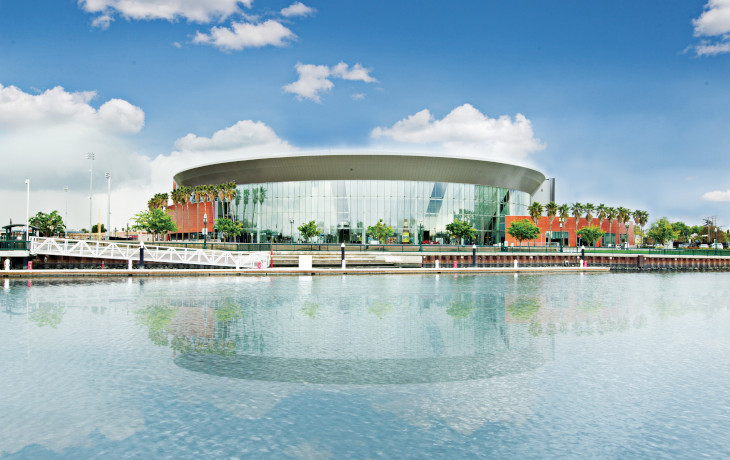 Stockton Arena is a multi-purpose sporting and event center where the Stockton Heat and Stockton Kings play their home games. The purpose of its construction was to improve the quality of life in the region.
Stockton Arena is part of a waterfront entertainment complex called Stockton Waterfront Events Centre, which also includes Banner Island Ballpark, the home of the Stockton Ports minor league baseball team and the University Plaza Waterfront Hotel.
It is worth noting that the arena is also part of master-planned waterfront design of the coastal western edge of the Central Business District. Near the Stockton Ballpark stadium, you can also find a design consultancy.
The Stockton Arena was first opened to the public on December 2, 2005 with a Neil Diamond performance. The first Stockton Thunder hockey game took place here on December 10, 2005.